Galvanized Wire
Galvanized wire is classified into hot-dip galvanized wire,elctonic galvanized wire according to its production technology.
Hop-dipped galvanized wire:8#--36#(3.8mm-0.19mm),Zinc coating for hot-dipped Galvanized lron wire:about 25gram-290gram.
Electronic galvanized wire:8#-38#(3.8mm-0.15mm),Zinc coating for Electro Galvanized lron wire:about 8gram to 15gram.
Packing:10-800kg/coil plastic inside and hassian outside/weave ouside.
Prodcution process of electronic galvalnized wire:Steel rod coil—Wire Drawing—wire annealing—Rust Removing—Acid Washing—Boiling—Drying—Zinc Feeding—wire coiling.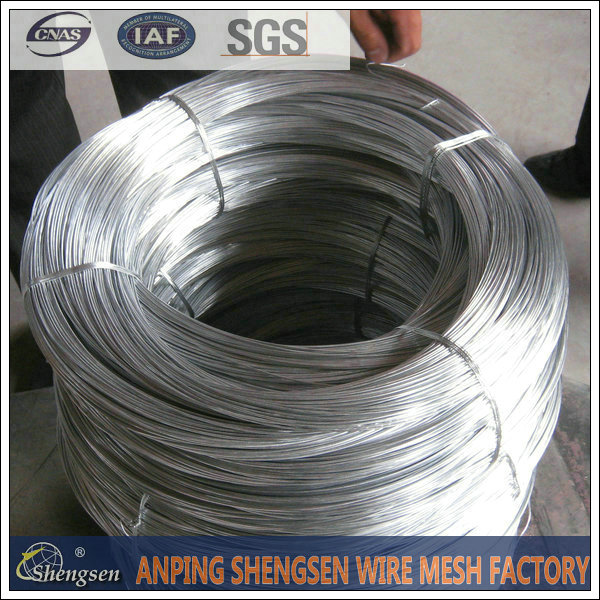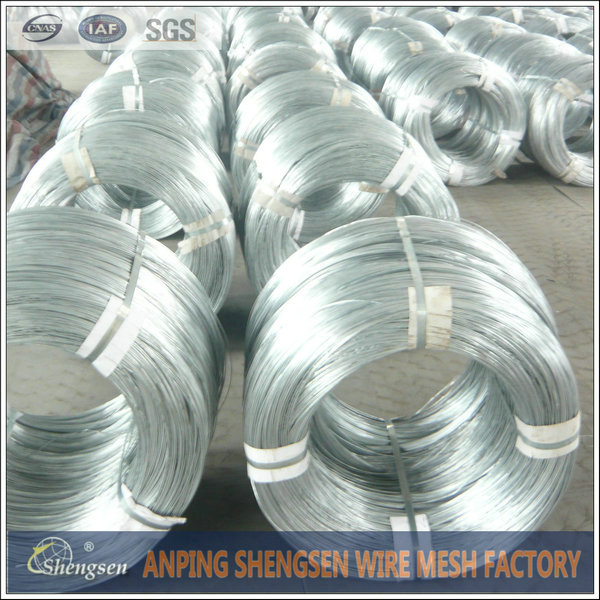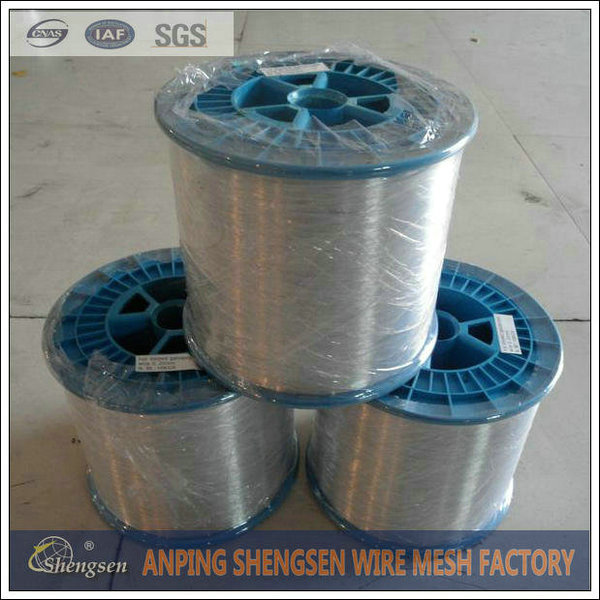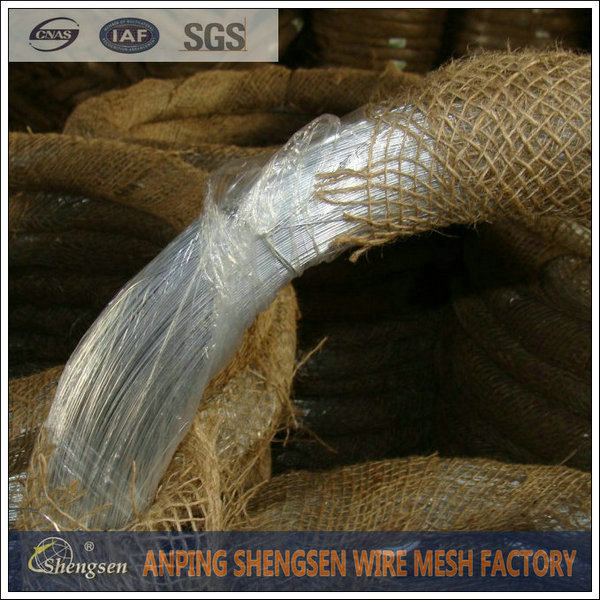 Galvanized wire
Wire Gauge Size
SWG(mm)
BWG(mm)
Metric(mm)
8
4.06
4.19
4.00
9
3.66
3.76
-
10
3.25
3.40
3.50
11
2.95
3.05
3.00
12
2.64
2.77
2.80
13
2.34
2.41
2.50
14
2.03
2.11
-
15
1.83
1.83
1.80
16
1.63
1.65
1.65
17
1.42
1.47
1.40
18
1.22
1.25
1.20
19
1.02
1.07
1.00
20
0.91
0.89
0.90
21
0.81
0.813
0.80
22
0.71
0.711
0.70